March 3, 2021
Dear colleagues,
Through the end of 2020, Stop AAPI Hate counted over 2,800 firsthand reports of anti-Asian hate crimes across 47 states and DC since the pandemic took a global hold. These included physical assaults, verbal harassment, and being purposely coughed or spat on and were directed toward children, adults, and elders.
"We need to talk about xenophobia, the fear and hatred of foreigners," Dr. Erika Lee, Director of the University of Minnesota's Immigration History Research Center, argues in her TEDx talk. Designs that support and nourish the well-being of all can be instrumental partners in efforts to eradicate xenophobia and create a more equitable and just world. Below are some examples of what can be done now:
Getting to know Asia – There are 48 countries in Asia, and many are home to ethnic minority groups, such as the Hmong.
Fostering local/global connections – The International Monetary Fund forecasts that within five years Asia's economy (including Australia and New Zealand) will be about 50 percent larger than it is today (in purchasing-power-parity terms), account for more than a third of global output, and be comparable in size to the economies of the United States and Europe. By 2030, Asian gross domestic product (GDP) will exceed that of the Group of Seven major industrial economies.
Decolonizing dialogues – Close to 9% of architecture students and 7% of interior design students are Asian; 5.6% of the US population are Asian-Americans.
Strengthening entrepreneurship – In 2012, firms owned by Asian Americans generated $707.6 billion in total receipts and sales, the highest total of any minority group in the United States and employed more than 3.6 million U.S. workers.
Exposing healthy practices – 39.1% of Asian-Americans have 'excellent' health status (the largest group), experiencing fewer rates of food-related conditions such as obesity and diabetes.
Look forward to hearing more of your ideas.
Tasoulla Hadjiyanni, Founding Director
[email protected]
P.S. To stay updated, see Immigrants in COVID America.
---
Getting to know Asia
Close to 200,000 Hmong live in the US, an ethnic group with origins in Laos and Vietnam.
"The Hmong religion of Shamanism is pivotal to the establishment of the Hmong collective identity. Shamanism prescribes the belief that natural or man-made objects contain spirits, which are the guardians of a family's welfare, some of whom are ancestors. A shaman is a clan's spiritual leader and healer who acts as the intermediary between the spirit and human worlds in the animated landscape many Hmong inhabit (Levi-Strauss, 1949). These men and women are capable of achieving altered states of consciousness and enter into trance. As the seven most important spirits live in the family's home, the house attains holy dimensions for the Hmong who carry out their religious rituals or celebrations within the home instead of another separate holy place, such as a church, mosque, or synagogue (Cooper, 1998)."
Excerpt from The Right to Home – Chapter 3 – Hmong Stories (p.44).
See also for a deeper understanding of how home design is implicated in efforts to engage in Shamanist spiritual practices.
---
Fostering local/global connections
Minneapolis-St Paul International Airport's award-winning bathroom designs
Direct connections between airports such as the Minneapolis-St Paul International Airport and Seoul's Incheon International Airport provide opportunities for both the modern and traditional innovations of Asia's nations to influence design and de-exoticize perceptions – from "baby seats" in each restroom stall to pattern and color activation in palace architecture.
---
Decolonizing dialogues
Create opportunities for students and colleagues of Asian descent to share their stories.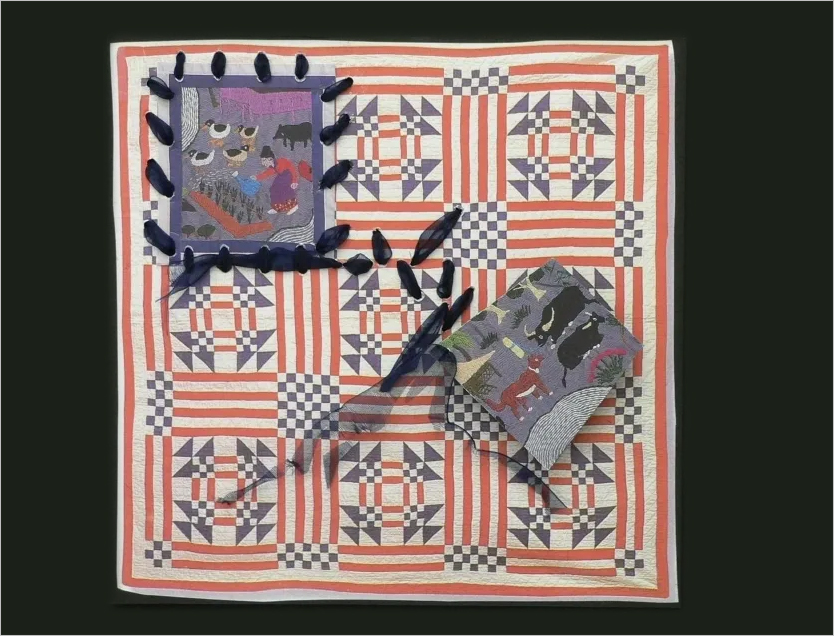 Use concept development as an opportunity to channel difficult conversations around
diverse ways of meaning-making.
See also:
Beginning with concept – Deconstructing the complexity of "culture" through art in design education.
---
---
Strengthening entrepreneurship
Asian food markets such as 88 Oriental Foods on 291 University Ave. in St Paul are testimony to the Twin Cities' demand for ethnic-specific grocery stores. According to Associated Press, the Global Ethnic Foods Market was valued at $36,481.1 million in 2018 and is expected to grow. Consumers' interests in Asian cuisine along with immigration are some of the reasons. At the same time, affordability increases the appeal of shopping at ethnic grocery stores versus national chains. Although ethnic markets are an opportunity for people of different races and classes to mingle and interact, more studies are needed to better understand consumption practices in immigrant economies as not every act of shopping in immigrant businesses is cosmopolitan and types of consumption can also affect boundaries along ethnicity and class.
From Landscapes of Hope
---
Exposing healthy practices
Midori's Floating World Cafe been voted among the best Japanese restaurants in the Twin Cities. For 17 years, the cozy restaurant on 2629 East Lake St has been serving Japanese staples such as agedashi tofu and grilled mackerel dinner bento box combo amidst a sea of bright-colored paper umbrellas hanging from the ceiling. Being in a block that was the center of looting and arson, the restaurant tables were used as ramparts built in front of a burned Arby's and aspects of the interior, from the kitchen walls to the storage room and equipment are in need of repair. See this gofundme to help with rebuilding. A Nagasaki native, Midori Mori-Flomer, the restaurant's owner,
is a reminder of humanity's resilience.
From Landscapes of Hope
See also Grace Young on Saving Chinatown