Dear colleagues,
On Aug. 29, the US Marshals Service Missing Child Unit led the search "Operation Not Forgotten" and rescued 39 missing children in Georgia. The children ranged in age from 3 to 17 and some of them, were believed to have been victims of child sex trafficking, child exploitation, and sexual abuse. This gives you an idea of the numbers of children and youth caught in trafficking in the US and around the world.
I am therefore, using this CEC Weekly Ties to shed light on a population that can be largely forgotten during the pandemic–victims of sex trafficking. As communities of color and the poor have been hit the hardest by the pandemic, the pandemic increases the likelihood of youth falling prey to traffickers.
If you are wondering what design has to do with sex trafficking, you can learn more at https://designagainsttrafficking.com/. Below, I share some of the work we are doing and hope you will be inspired to join us in the fight against trafficking.
Tasoulla Hadjiyanni, Editor
[email protected]
---
THE PLACENESS OF SEX TRAFFICKING – GAS STATIONS
"…bathrooms in gas stations, such as the one featured [left image], can also be used by sex traffickers according to the officers we interviewed. The space plan does not allow a direct view from the cashier to the bathroom area, limiting the possibility of staff monitoring bathroom usage. Furthermore, the bathroom is a single room, enabling users to isolate themselves with little worry of being seen or heard. In contrast, the openness of the gas station featured in [right image] is not conducive to sex trafficking uses. The direct view of the cashier into the bathroom area, the large window that exposes that area to passersby, and the multiple stalls in the bathroom are design parameters that can help prevent illegal activity." (Excerpt from The placeness of sex trafficking, page 8).
Image credit: Tasoulla Hadjiyanni
---
THE PLACENESS OF SEX TRAFFICKING – HOTELS
"Easy access to rooms through the back door [left image] ensures anonymity as well as speeds up the transaction. Lastly, the multiple rooms with ground access allow traffickers to take out the window screens so purchasers can directly enter the room, avoiding the motel's public areas altogether [right image]." (Excerpt from The placeness of sex trafficking, page 10).
Image credit: Tasoulla Hadjiyanni
---
WHEN PLACES SPEAK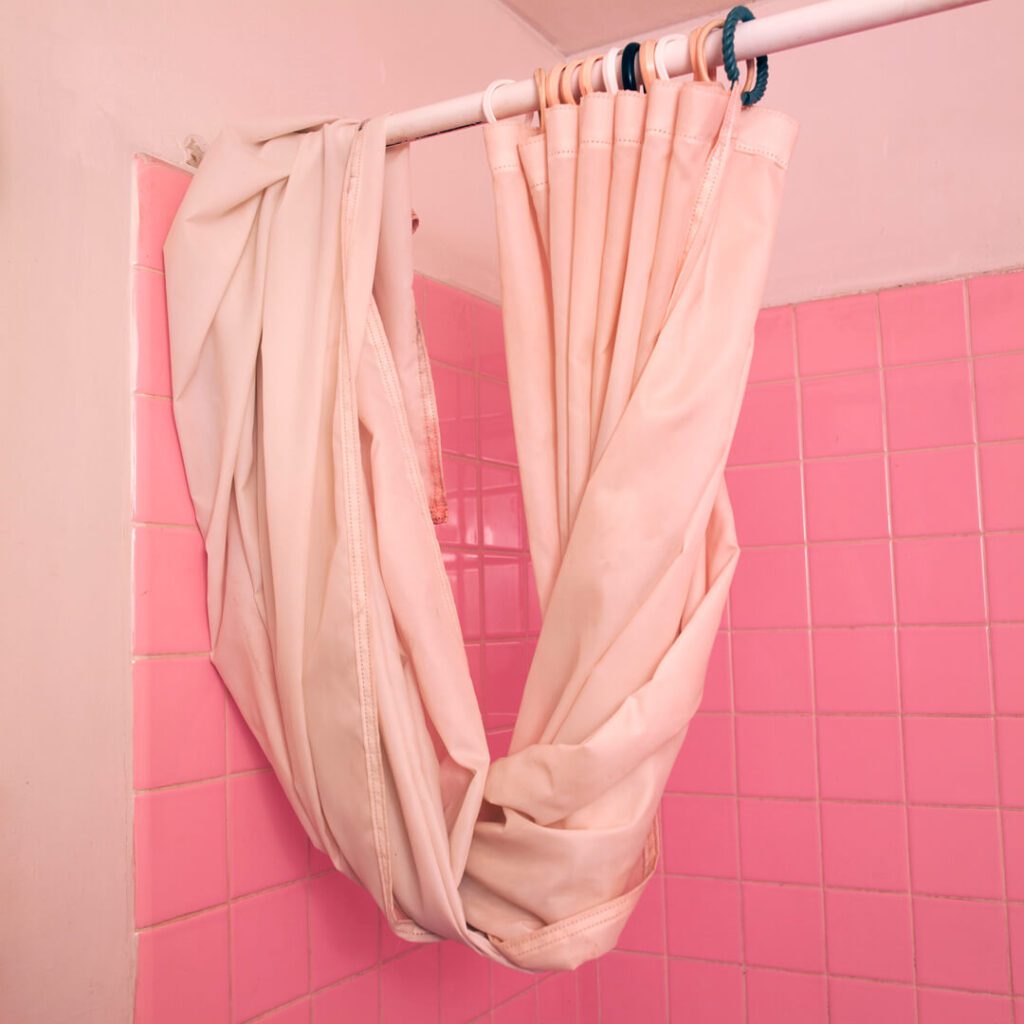 WHEN PLACES SPEAK is a photography exhibit that provides a forum for places associated with trafficking to tell their story: from places where victims are recruited to places used by purchasers to meet victims, places used by law enforcement to stop trafficking, and places where victims can transition. By starting dialogues around the places sex trafficking touches, we can shed light on the fact that it is happening here, in our neighborhoods and communities.
As of now, we have Minneapolis, Los Angeles, and Cebu City (Philippines) featured
and are working on Fargo and Cyprus.
To add your city, email us.
Image credit: Xavier Tavera – When Places Speak – Minneapolis
---
HEALING SPACES
Many are the organizations that are helping victims heal and regain their sense of dignity, such as The Link [left image] and Brittany's Place [right image]. Much more knowledge is needed to respond to the needs of these children and teens, most of whom have experienced extensive physical, sexual, and psychological abuse. Poor nutrition, dangerous working conditions, and increased exposure to infectious disease, such as HIV/AIDS, syphilis, trichomoniasis, gonorrhea, chlamydia, herpes, pubic lice as well as urinary tract and yeast infections take their toll on victims' bodies. The mental health effects of sex trafficking are equally substantial and include depression, anxiety, panic attacks, post traumatic stress disorder (PTSD), suicidal ideation, suicide, social withdrawal, somatic complaints, delinquent and aggressive behavior, and sleep and attention problems.
For a deeper understanding of design interventions that can aid in healing and the need for cultural sensitivity see our Design Guidelines for Transition Housing.
For more organizations and resources in Minnesota, the nation, and abroad, see here.
Image credit: Tasoulla Hadjiyanni
---
REACHING THE VULNERABLE
---
Since 1878, The Family Partnership has been "clearing the path for family success," pivoting services with courage, innovation, and leadership. In the 1970s, they were the first to provide counseling for LGBTQ+ individuals and families along with services for victims of sex trafficking, preeminent issues still today. Now, they also focus on programs to reduce poverty and expand opportunities for immigrant families and families of color. Their Minnesota Family Strength Project points to the importance of communication, health, time together, spirituality, and support while strengths unique to families of color, include respect for elders, unity, traditions, and extended family. The top four stressors can benefit from design interventions that ease house cleaning: Lack of time, uncompleted chores, arguments, and household tasks undone. The new building is in the heart of Phillips and Powderhorn neighborhoods, expanding educational spaces with an indoor gym and outdoor playground; creating supportive safe space for survivorsof sex trafficking; and multi-purpose community rooms.
Image credit: Tasoulla Hadjiyanni